Wine Suppers & Special Events
Exciting Events Happening at Gramercy Mansion
We want your stay to be as enjoyable, fun and relaxing as possible. Check out our upcoming events below to enhance your experience with us! Save the dates for Wine Suppers and Garden Tours at Gramercy Mansion. While you do not have to book a room to attend an event, we do have special offers available on event nights. Reserve a bed & breakfast room for 20% off of accommodations. Chef's Expressions at the Manor dinners only.
Discount available on mid-week B&B reservations only. For B&B reservations or questions, contact Gramercy Mansion: 410-486-2405.
Open to the Public Tuesday with Anne Garden Tour
Join us for our last open to the public Tuesday with Anne Garden Tour on November 9, 2021 from 11 am to 1 pm. Tickets are $30, and a boxed lunch of your choice will be provided after a private tour of the gardens with the owner, Anne. There are limited spots available so please call to reserve your ticket today! 410-486-2405.
Wine Dinners at Gramercy Mansion
Tickets are $120 plus service. For more event details, please visit www.themanortavern.com or call (410) 458-6332.
Thursday, December 9, 2021: Best of the Best Wine Dinner, 6 p.m.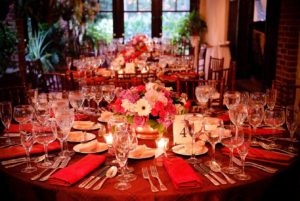 All Wine Dinners are hosted by Chef's Expressions at the Manor, in the Atrium of the Gramercy Mansion.