Wine Suppers & Special Events
Exciting Events Happening at Gramercy Mansion
We want your stay to be as enjoyable, fun and relaxing as possible. Check out our upcoming events below to enhance your experience with us! Save the dates for Wine Suppers and Garden Tours at Gramercy Mansion. While you do not have to book a room to attend an event, we do have special offers available on event nights. Reserve a bed & breakfast room for 20% off of accommodations. Chef's Expressions at the Manor dinners only.
Discount available on mid-week B&B reservations only. For B&B reservations or questions, contact Gramercy Mansion: 410-486-2405.
Open Tuesday with Anne in September
Join us for Tuesdays with Anne on September 14th at 11 a.m. for a horticultural tour of the Gramercy Gardens. This will be an open signup where anyone can register with one or more persons instead of bringing a group of at least six people. Our Japanese garden is slowly taking shape. The waterfall works and we are currently working on the backside!
The gardens are wonderful, tranquil, and colorful. Call 410-486-2405 for more details.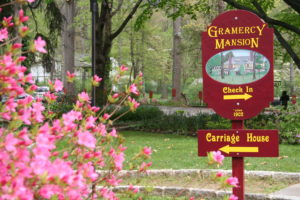 Wine Dinners at Gramercy Mansion
Tickets are $120 plus service. For more event details, please visit www.themanortavern.com or call (410) 771-8155.
Thursday, September 23, 2021: Napa vs. Sonoma Wine Dinner, 6 p.m.
Wednesday, October 13, 2021: Autumn Flavors Wine Dinner, 6 p.m.
Thursday, November 18, 2021: Italian Wine Dinner, 6 p.m.
Thursday, December 9, 2021: Best of the Best Wine Dinner, 6 p.m.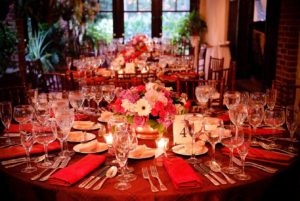 All Wine Dinners are hosted by Chef's Expressions at the Manor, in the Atrium of the Gramercy Mansion.