Wine Suppers & Special Events
Exciting Events Happening at Gramercy Mansion
We want your stay to be as enjoyable, fun and relaxing as possible. Check out our upcoming events below to enhance your experience with us! Save the dates for Wine Suppers and Paint Nights at Gramercy Mansion. While you do not have to book a room to attend an event, we do have special offers available on event nights. Reserve a bed & breakfast room for 20% off of accommodations. Chef's Expressions dinners only.
Discount available on mid-week B&B reservations only. For B&B reservations or questions, contact Gramercy Mansion: 410-486-2405.
Wedding Open Houses
The next Open House will take place on Saturday, February 29, 2020 from 2-4 p.m. Caterers, photographers, unique vendors, a florist and more will be there to greet you! Have fun at the photo booth and unwind with delicious food & drinks provided by the caterers.
Our staff will be on-site to greet you, conduct group tours and answer any questions about the Mansion and/or the Carriage House. While free to attend, registration is required by calling 410-486-2405, emailing sarahgramercymansion@gmail.com or clicking here.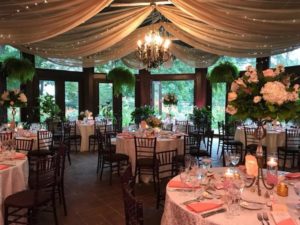 Wine Dinner at Gramercy Mansion
Friday, February 14, 2020: Valentine's Day Wine Dinner, 6:30 p.m.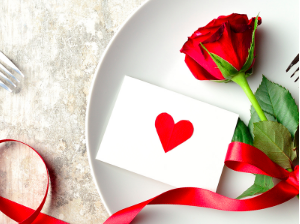 Friday, March 13, 2020: A Night at the Opera Wine Dinner, 6:30 p.m.

Friday, April 17, 2020: Wine & Jazz Supper, 6:30 p.m.

Tuesday, July 14, 2020: Bastille Day Wine Dinner, 6 p.m.

Thursday, August 13, 2020: Napa vs. Sonoma Wine Dinner, 6 p.m.

Thursday, September 24, 2020: Farm to Table Wine Dinner, 6 p.m.

Friday, November 12, 2020: Guests' Choice Wine Dinner, 6 p.m.
Tuesdays with Anne
Tuesdays from April – October, 11 a.m. – 1 p.m.
Please note: Tuesdays with Anne will return in April.
Join us on Tuesdays throughout the spring, summer and fall for guided tours of Anne's beautifully landscaped gardens and the historic mansion followed by lunch in the Atrium or Carriage House. Choose from a variety of gourmet deli sandwiches served with chips, fruit, dessert, and beverages. Call 410-486-2405 to book your group's registration. A minimum of 6 people are needed to reserve.