Koinonia Organic Farm is Maryland's oldest organic farm. It has been in operation since January 1, 1951, when it officially opened as an ecumenical training center. The Koinonia Foundation was created by a group of twelve visionary Christians who in the aftermath of WWII, wanted to spread the importance of Christianity around the world.
Koinonian leaders recruited students who were taught organic agricultural and literacy skills as well as techniques on coping with language barriers, differences in religion, politics and attitudes. These missionaries went abroad to make the world a more habitable place. The demise of Koinonia as a missionary center came after the creation of The Peace Corps in 1961, as they mirrored many of the aims that the Koinonia Foundation had created.
In the 1960's, Koinonia changed its focus. A new age mentality arose and the foundation became tied to ideals of spiritual discovery and growth. The center taught yoga, meditation, organic gardening, art, dance, music and psychology. Gradually, the foundation faced bankruptcy, necessitating the sale of the 45-acre estate.
Koinonia was sold at an auction to Dr. Ronald and Anne Pomykala in 1985. Since then, the Pomykala family has continued to operate the farm organically, while turning the
historic Gramercy Mansion, which is also located on the estate, into a bed and breakfast and event venue. In 2015, they purchased an additional farm in Randallstown, MD. These greenhouses are also run organically, and they produce herbs from March-December.
The local home grown herbs are used to cook and garnish breakfast each morning at Gramercy Mansion but the possibilities are endless! Keep reading for some of our favorite recipes and ways to feature our products at home!
Watermelon Feta Salad
What You'll Need:
1/4 c. extra-virgin olive oil
2 tbsp red wine vinegar
1/2 tsp kosher salt
3 c cubed seedless watermelon
1 c medium cucumber, chopped
1 c crumbled feta
1/2 c red onion, thinly sliced
1/2 c coarsely chopped mint
Flaky sea salt, for garnish (optional)
Directions:
In a small bowl, whisk together olive oil, red wine vinegar, and salt.
In a large serving bowl, combine watermelon, cucumber, feta, red onion, and mint. Pour over dressing, tossing to combine.
Garnish with more mint and flaky sea salt.
Caprese Bites
What you'll Need:
8 oz mozzarella balls
2 tbsp extra-virgin olive oil
1 tsp Italian seasoning
1/4 tsp crushed red pepper flakes
kosher salt
24 cherry tomatoes
12 fresh basil leaves
1 c balsamic vinegar
Directions:
In a small bowl, stir together mozzarella, olive oil, Italian seasoning, crushed red pepper flakes, and season with salt. Set aside.
Assemble skewers: Layer a cherry tomato, basil leaf, marinated mozzarella ball, and another cherry tomato. Place on your serving platter.
Make balsamic glaze: In a small saucepan or skillet, bring balsamic vinegar to a low simmer. Let thicken until syrupy, 15 minutes. Set aside to cool and thicken.
Drizzle skewers with balsamic glaze and serve.
Frozen Strawberry-Basil Margarita
What You'll Need:
1 lime wedge
Coarse sugar, optional
1-1/2 ounces blanco tequila
1 ounce Triple Sec
1/2 ounce freshly squeezed lime juice
1 cup frozen unsweetened sliced strawberries
4 fresh basil leaves
Fresh strawberries, optional
Directions:
Moisten rim of 1 cocktail glass with lime wedge. If desired, sprinkle sugar on a plate; dip rim in sugar.
Place tequila, Triple Sec, lime juice, strawberries and basil in a blender; cover and process until smooth.
Pour into prepared glass. Garnish with lime wedge, strawberries and, if desired, additional basil leaves.
Rosemary Focaccia Bread
What You'll Need:
1/4 cup plus 3 tablespoons olive oil, divided
2 medium onions, chopped
1-1/2 teaspoons active dry yeast
1-1/2 cups warm water (110° to 115°), divided
1/2 teaspoon sugar
1/2 teaspoon salt
3 to 4 cups all-purpose flour
2 tablespoons snipped fresh rosemary or 2 teaspoons dried rosemary, crushed, divided
Cornmeal
Coarse salt
Directions:
1. In a large skillet, heat 1/4 cup oil over medium heat. Add onions; cook and stir until tender, 6-8 minutes. In a large bowl, dissolve yeast in 1/4 cup warm water. Add sugar; let stand 5 minutes. Add 2 tablespoons oil, salt and remaining water. Add 2 cups flour. Beat until smooth. Stir in enough remaining flour to form a soft dough.
2. Turn onto a floured surface; knead until smooth and elastic, about 6-8 minutes. Add onions and 1 tablespoon rosemary. Knead 1 minute longer. Place in a greased bowl, turning once to grease top. Cover and let rise in a warm place until doubled, about 40 minutes.
3. Punch dough down. Turn onto a lightly floured surface; divide in half. Pat each piece flat. Let rest 5 minutes. Grease two baking sheets and sprinkle with cornmeal. Stretch each portion of dough into a 10-in. circle on prepared pans. Cover and let rise until doubled, about 40 minutes. Preheat oven to 375°.
4. Brush with remaining 1 tablespoons oil. Sprinkle with coarse salt and remaining 1 tablespoon rosemary. Bake until golden brown, 25-30 minutes. Remove from pans to wire racks. Serve warm.
Cheddar and Chive Mashed Potatoes
What You'll Need:
5 pounds Yukon Gold potatoes, peeled and cut into 1-inch pieces (about 10 cups)
1 cup butter, cubed
1 cup sour cream
2 teaspoons salt
1/2 cup heavy whipping cream
1-1/2 cups shredded cheddar cheese
1-1/2 cups shredded Monterey Jack cheese
1/4 cup grated Parmesan cheese
2 tablespoons minced fresh chives
1 cup shredded cheddar cheese
1 can (6 ounces) french-fried onions
Directions:
Place potatoes in a 6-qt. stockpot; add water to cover. Bring to a boil. Reduce heat to medium; cook, uncovered, until tender, 10-15 minutes. Drain; transfer to a large bowl.
Add butter, sour cream, salt and pepper; beat until blended. Beat in whipping cream. Stir in cheeses and chives. Transfer to a 13×9-in. baking dish. Refrigerate, covered, overnight.
To serve, preheat oven to 350°. Remove potatoes from refrigerator while oven heats.
Bake, covered, 45 minutes, stirring after 30 minutes. Sprinkle with toppings; bake, uncovered, until heated through, about 15 minutes.
Lemon-Thyme Bread
What You'll Need
1/2 cup butter, softened
3/4 cup sugar
1 large egg, room temperature
1/2 cup buttermilk
1/2 cup sour cream
1-3/4 cups all-purpose flour
2 tablespoons minced fresh thyme
1 tablespoon grated lemon zest
1/2 teaspoon baking soda
1/4 teaspoon salt
Directions:
In a large bowl, cream butter and sugar until light and fluffy, 5-7 minutes. Beat in egg. Combine buttermilk and sour cream. Combine the flour, thyme, lemon zest, baking soda and salt; add to the creamed mixture alternately with buttermilk mixture, beating well after each addition.
Transfer to a greased 8×4-in. loaf pan. Bake at 350° until a toothpick inserted in the center comes out clean, 40-50 minutes. Cool for 10 minutes before removing from pan to a wire rack. Cool completely; sprinkle with confectioners' sugar.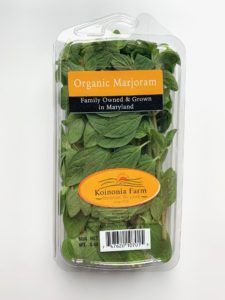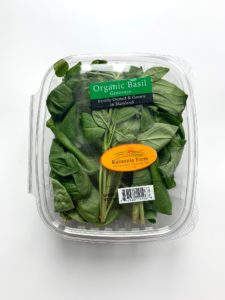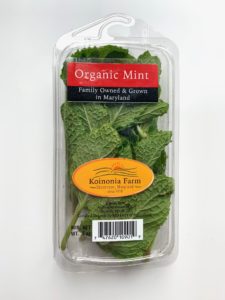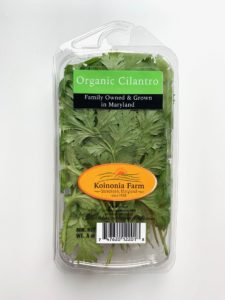 Have more questions for us about organic farming or our herbs? Please click here to contact us and we will do our best to help you!
Tags: Gramercy Mansion, gramercymansion, Koinoia Farm, Koinonia Foundation, Koinonia Organic Farm