In early October of this year, we were able to host the lovely wedding of Shawn and Sharell. Things have looked a little different this year at Gramercy Mansion but we are so thrilled that we are still able to celebrate these momentous occasions. As Shawn was waiting with their sweet pup, Cleo, guests stood for Sharell's arrival. The lower ceremony garden was beautifully decorated and felt full even though they only had 30 guests! Fun fact: the sweet ceremony was officiated by Raina Gover, one of Gramercy's own!!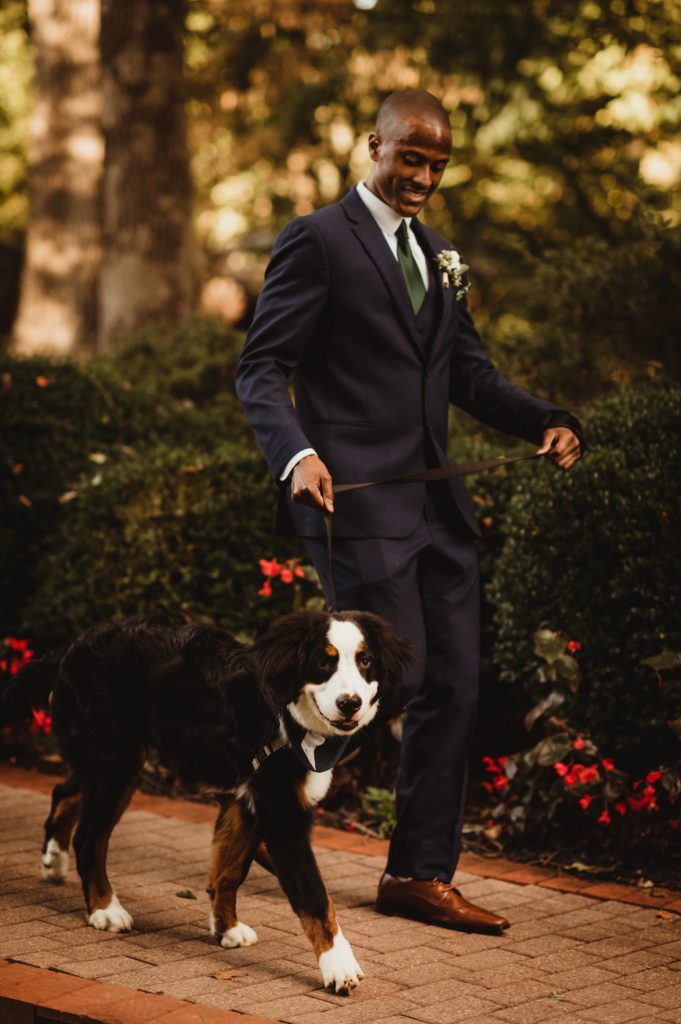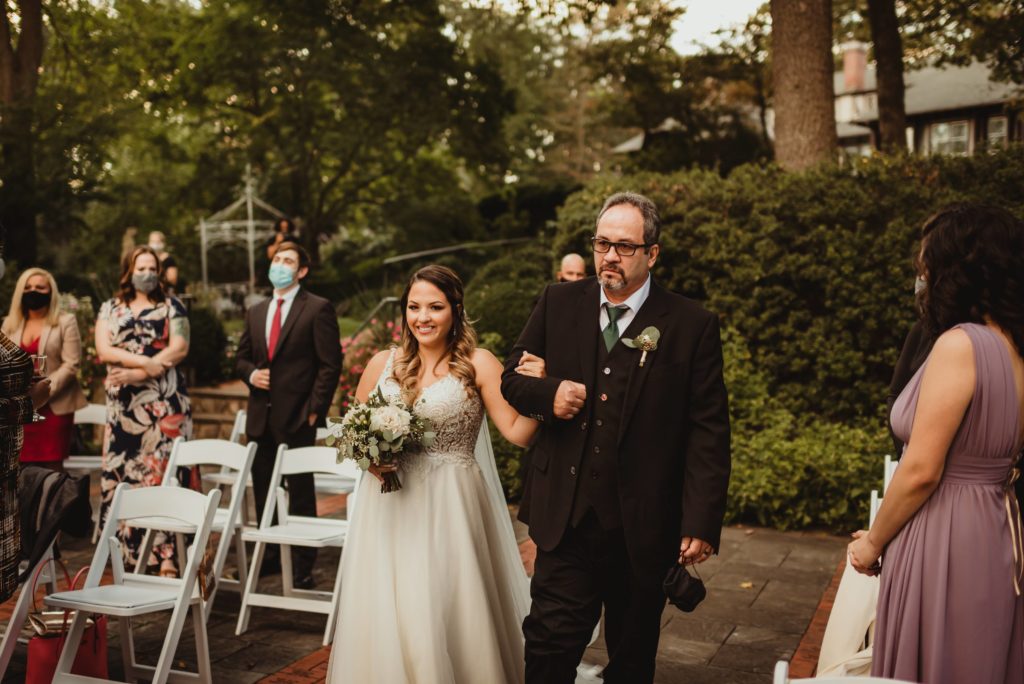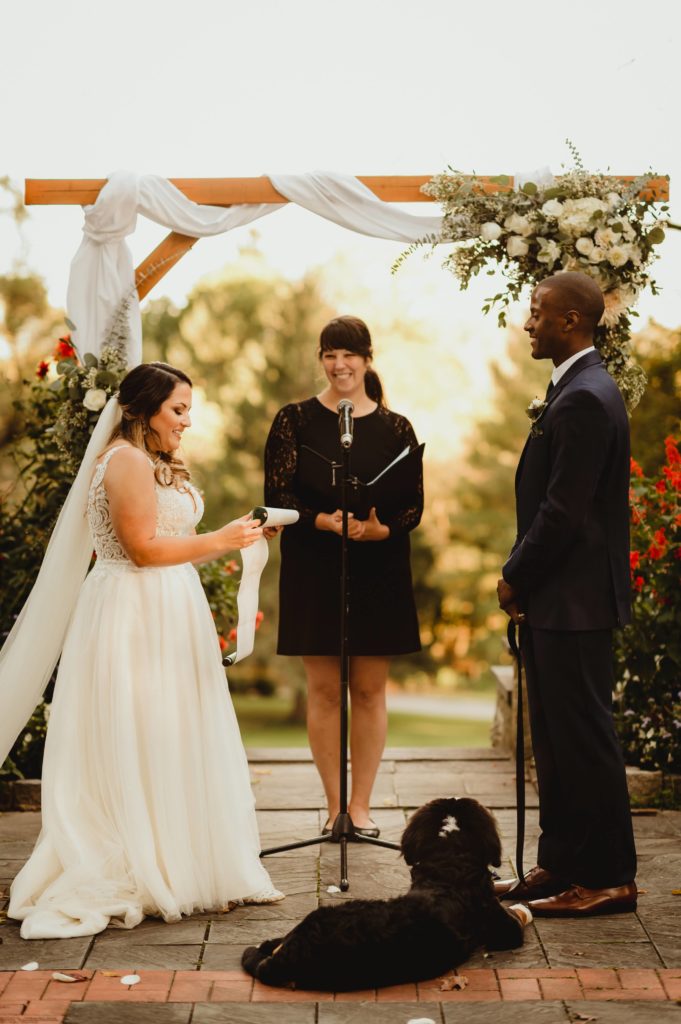 Guests made their way up to the Mansion for cocktail hour and reception catered by Absolutely Perfect. After dinner, the atrium was transformed into the ultimate dance floor with The DJ Experience keeping the music and energy pumping until the end of the night! This was the first time we had ever seen our atrium used for dancing but has since become a popular choice for our smaller COVID-19 weddings as you can open the back doors and let in fresh air! Wearing masks throughout an event seems like it may take away the magic but Shawn and Sharell are here to prove you wrong! They had fun masks with straw holes for all their guests and everyone was on the dance floor the entire night! We loved the energy this wedding had and were thrilled to celebrate with them.
We loved hosting this wedding and seeing the creativity the couple had when considering the new guidelines and rules for having events during the pandemic. We will continue to host events as long as it is safe to do so and couples like Shawn and Sharell make it look effortless and FUN! We wish them nothing but the happiest of times to come. Congratulations!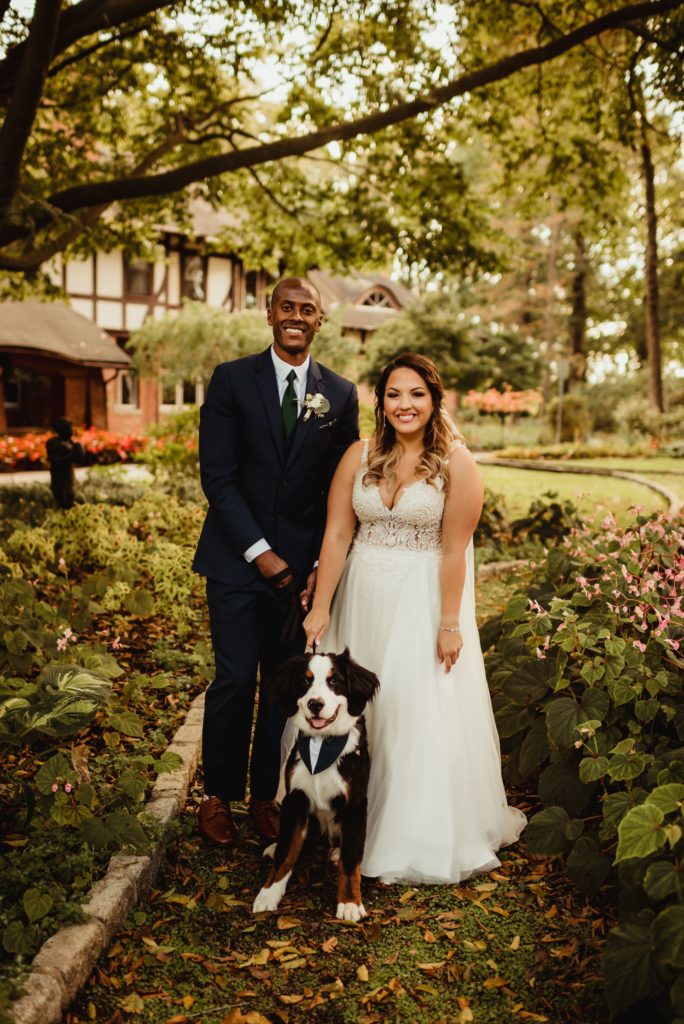 Gramercy Mansion for Your Event
We would love to accommodate you for your event or special celebration, and our staff is welcoming of all couples. Schedule a tour with us by calling 410-486-2405 or visit our weddings & parties page by clicking here. Our gardens are blooming in the spring, summer and fall!
Tags: baltimore county, Baltimore gardens, baltimorecountywedding, ceremony, COVID wedding, event venue, fall weddings, Gramercy Mansion, Maryland wedding venue, marylandweddingvenue, reception, weddings