A steeplechase is a distance horse race where competitors must jump fences and maneuver obstacles. In the United States, hurdle and timber are the two types of steeplechasing. Baltimore County, Maryland in particular has been home to world-class timber racing. During the month of April, several steeplechase races take place throughout the state! We are lucky enough to be located so close that we can enjoy the sport and the rich history along with it. Featured here are several paintings and pieces that are located throughout Gramercy Mansion!
Preakness Stakes
Most notably, Maryland is known for the Preakness Stakes, an American thoroughbred horse race which takes place in May each year at Pimlico Race course located in downtown Baltimore. First run in 1873, today it has become part of the ever famous Triple Crown! This is an exclusive title awarded to a thoroughbred horse and jockey who win the Kentucky Derby, Preakness Stakes, and Belmont Stakes. An elite competition, this draws in several thousands of visitors each year!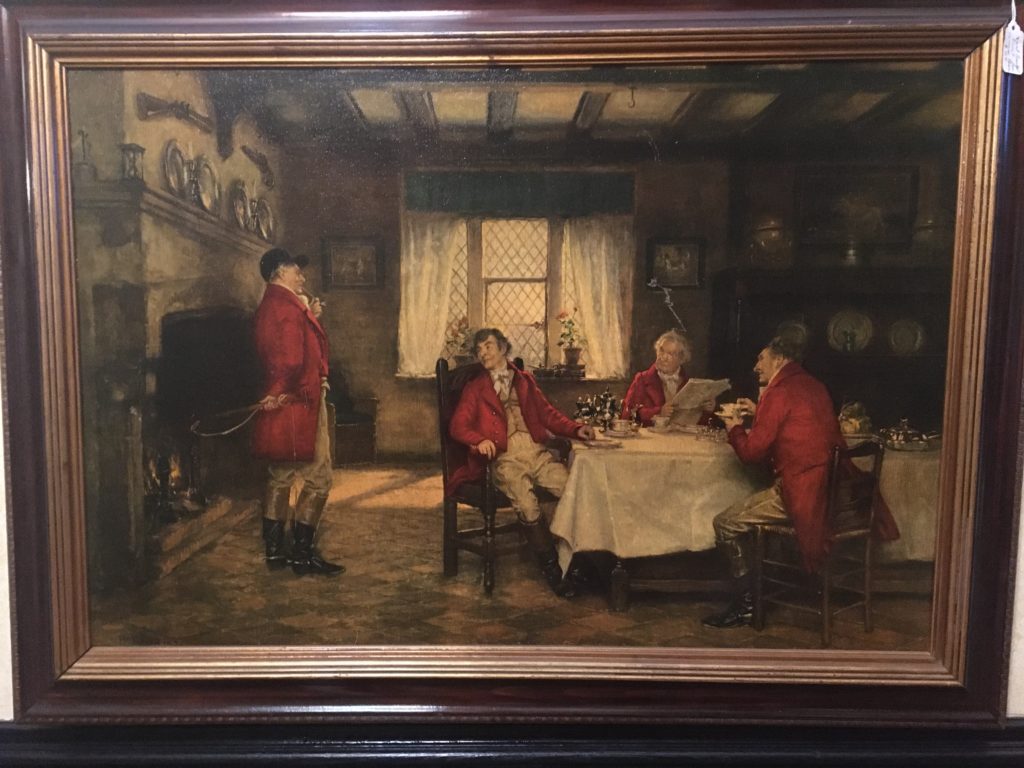 Upcoming Events
Maryland also has several local steeplechase races that citizens and visitors alike look forward to each year! Upcoming races this April:
4/10/21 – My Lady's Manor (Monkton)
4/17/21 – Grand National Steeplechase (Butler)
4/24/21 – Maryland Hunt Cup (Glyndon)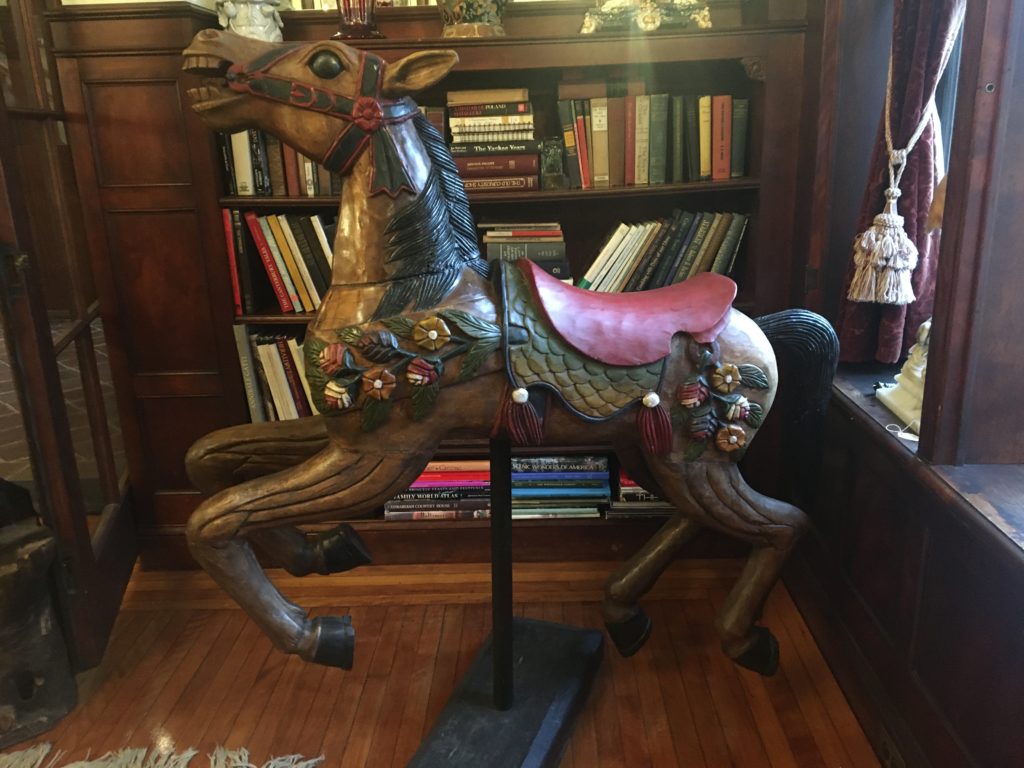 Stay at Gramercy
The Hunt Room, one of the bed & breakfast rooms at Gramercy Mansion, is adorned with hunt decor reminiscent of historic 19th century Baltimore! This elegant room features a king poster bed, marble bath with double whirlpool tub, and separate shower. Step back in time to this lovely third floor room overflowing with charm and character. Three time Kentucky Derby and Preakness Stakes winner Kent Desormeaux has been one of our most notable guests. We'll let you guess which room he picked!
We are more than happy to accommodate any visitors coming into town for the steeplechase races this upcoming season! Please give us a call at 410-486-2405 for more information. Looking for dinner reservations? Visit The Valley Inn nearby for a delicious meal in the Main Dining Room surrounded by authentic racing posters, oil paintings, and sculptures highlighting both Maryland racing as well as the colorful history of thoroughbred racing!
Tags: baltimore county, bed & breakfast, bed and breakfast, Gramercy Mansion, gramercymansion, Horses and Hounds, Maryland, Steeplechase